Pounded Yam Made Easy, Simple And At Its Peak…
We are indigenous manufacturer of Peak Yam Pounding Machine of various sizes that pounds yam in less than 2 minutes.
Research have shown that, traditional method of pounding yam can expose food to contamination due to dripping sweat and mucus from body of the person doing the pounding. The activities of houseflies' fungal growth in the internal walls of the wooden mortar and pestles after washing and kept for a long time also constitute another source of food contamination. Our technology is indigenous both in concept, design and performance.
Pounding yam especially after returning from work or market places is a very difficult task. This has made us to dedicated the past decade of our life researching and analyzing what that could be done to make pounding of pounded yam easy.
Peak Yam Pounder is use to pound quality Pounded Yam, Fufu and plantain. With the help of Peak Yam Pounder, our customers can easily enjoy the best quality pounded yam at all time. Peak Yam Pounding Machine is durable and its generally regarded as the Best Pounded Yam Machines in Nigeria.
Our Vision Statement:
Our Vision Statement is to "take Peak Yam Pounder to every Household in Nigeria".
Our Mission Statement:
Our mission statement is "to provide our valued customers with quality products that satisfy their needs". Peak Yam Pounder is always available to help our customers enjoy their pounded yam at its peak.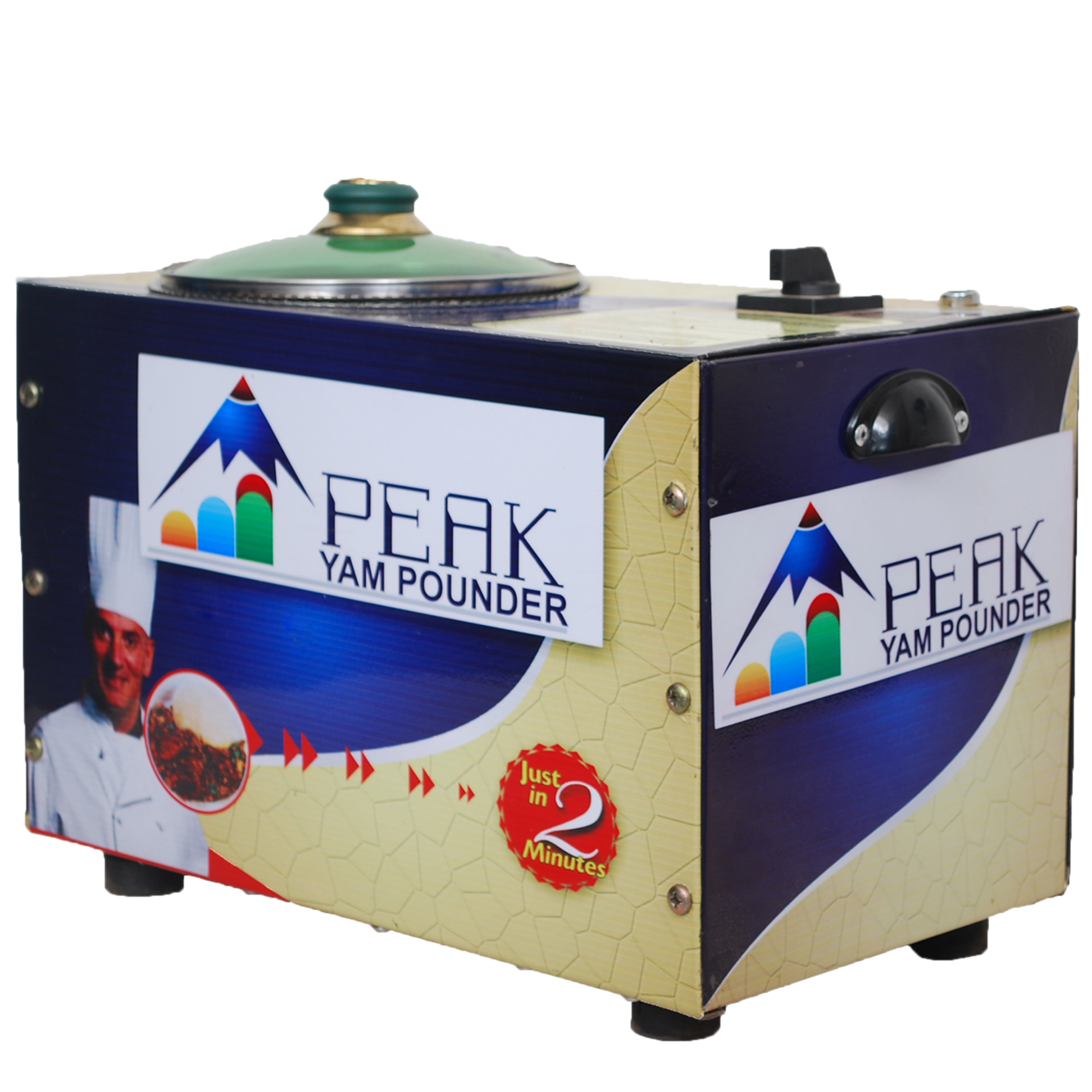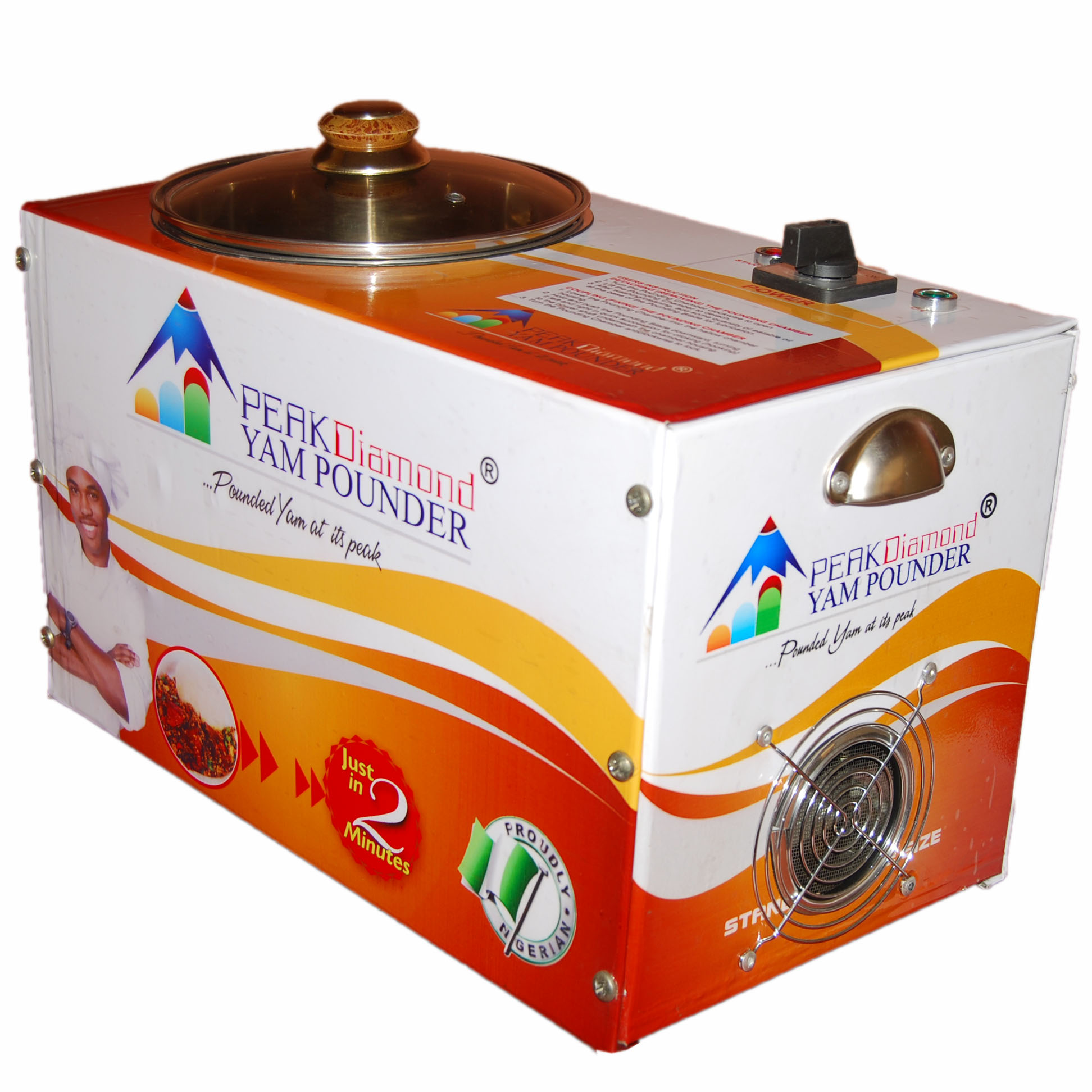 To Place Your Order, Please Call 08036299750; 08089484311